Join Anna Zap of the Anna and Raven Morning Show as Six chefs will cook with wish kids in the kitchens at Aitoro Appliance at Taste of Wishes event to benefit Make-A-Wish® Connecticut.
Taste of Wishes, Make-A-Wish Connecticut's annual event, sponsored by Marcia Selden Catering, celebrates scrumptious dishes and magical wishes. This incredible evening – on Tuesday, October 3 from 6 to 8:30 p.m. at Aitoro Appliance at 401 Westport Avenue in Norwalk – will feature local celebrity chefs cooking alongside Connecticut wish kids to raise funds to make a life-changing wish come true.
An evening of fabulous food and drink, attendees will get a taste of each chef's specialties and a of sense of the many wishes that Make-A-Wish Connecticut has granted.
Sumptuous food will be prepared by the following local celebrity chefs:
· Jes Bengtson is the Executive Chef at Terrain Garden Café in Westport.
· Dan Kardos, born and raised in Stratford, is the Chef/Owner of Café Melba.
· Anthony Kostelis is the Executive Chef of the Whelk restaurant in Westport.
· Christian Petroni was crowned the joint winner of the fourteenth season of the Food Network series Food Network Star. Owner of Petroni Foods.
· Robin Selden is the Managing Partner & Executive Chef of Marcia Selden Catering and Naked Fig Catering.
· Matt Storch, a Chopped winner, is the Chef/Owner of Match in Norwalk and Match Burger Lobster in Westport.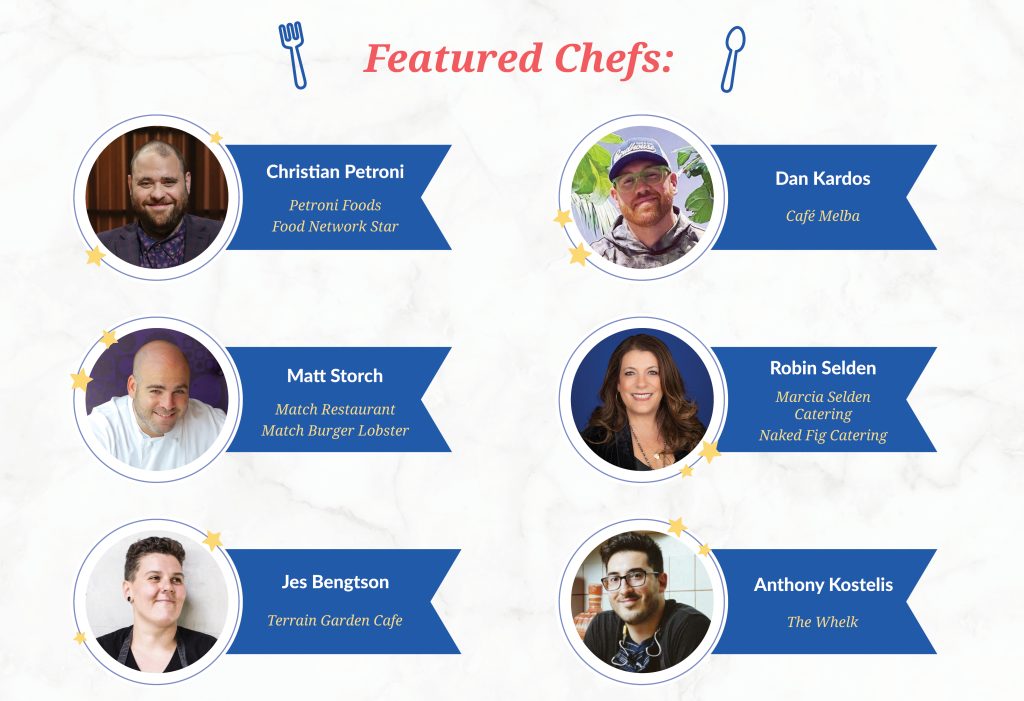 Each of these chefs will lovingly work alongside a wish kid in a designated kitchen at Aitoro Appliance demonstrating food prep, cooking incredible food and serving up samples of their delicious creations.
Tickets for Taste of Wishes are being sold on a first come, first serve basis. Purchase tickets now At Taste of Wishes 2023 to help make local wishes come true!
This event is made possible by Marcia Selden Catering, presenting gourmet sponsor, and specialty sponsors Isos Capital Management and The Andrew J. Whittingham Foundation. A special thanks to Aitoro Appliance for hosting the event and to Bartaco, Blind Rhino and Forever Sweet Bakery Sweet Brioche Artisan Pastries and Copps Island for supporting the event with deliciously local food donations.
Make-A-Wish® Connecticut creates life-changing wishes for children with critical illnesses. We seek to bring every eligible child's wish to life because every child deserves a childhood. Research shows children who have wishes granted can build the physical and emotional strength they need to fight their illnesses. Together, generous donors, supporters, staff and volunteers across the state unite to deliver hope to wish kids and their families when they need it most. In total, Make-A-Wish Connecticut has granted more than 3,600 wishes to local children. For more information about Make-A-Wish Connecticut, visit wish.org/ct.